SPECIAL OFFER ON 2019 ENDURO
£750 CLOTHING AND ACCESSORIES VOUCHER WITH HUSQVARNA MOTORCYCLES MY19 ENDURO RANGE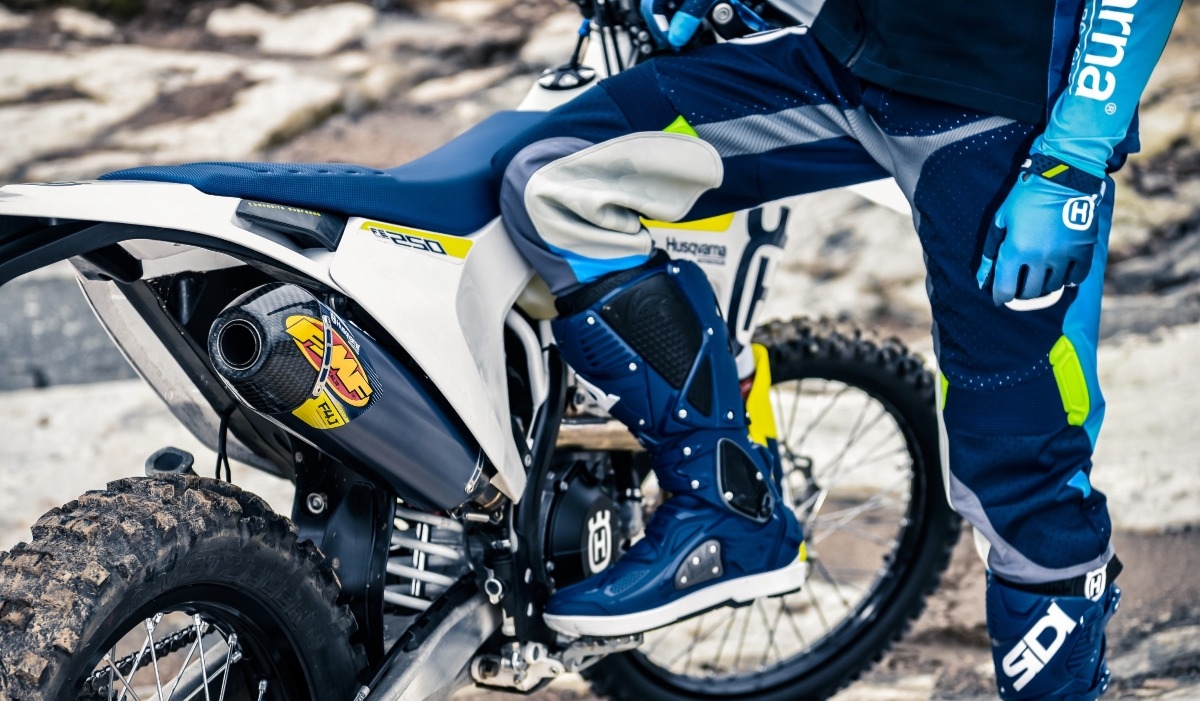 Husqvarna Motorcycles prides itself on setting the benchmark on pure enduro performance and quality throughout the entire range – and this attitude extends to the extensive array of Husqvarna Clothing and Accessories. To enable new customers to experience the performance of these products, Husqvarna Motorcycles is offering a £750 voucher to spend on its extensive range of aftermarket products, functional clothing or casual range with the purchase of any FE or TE from the 2019 enduro range.
A revolution in 2-stroke technology, the TE 250i and TE300i take the simple, low maintenance 2-strokes and make them even simpler. Harnessing the balance between power and lightweight agility, the electronic fuel injection means the fuelling is now self-adjusting allowing a perfectly controlled power delivery every time.
The FE 250's lightweight feel shines through in tough, technical terrains. The 4-stroke engine performance means it has manageable power whilst the premium components lend it unsurpassed quality and reliability. The FE 350 is known for its versatility in all types of terrain, maintaining the agile feel of the 250 whilst possessing 450-rivalling power-to-weight ratio. The FE 450 is built with class leading technology and premium components. The powerful engine features shaft arrangements aimed at improving mass centralisation and handling. The FE 501 houses the most powerful engine in the Husqvarna enduro range. High quality finishes and premium components ensure the FE 501 meets the highest levels of quality and craftsmanship.
So, with £750 to spend, do you want some premium gear to match the tenacity of your machine? Husqvarna's functional enduro wear has been developed to deliver on comfort whilst emulating the premium look and feel that Husqvarna is built upon. The full functional range consists of: Gotland shirt available in yellow or grey, Gotland Pants, Ridefit Gotland gloves, Moto 9 Gotland Helmet and Racecraft goggles.
Want to give your new bike that little bit extra? Why not use the voucher to personalise your bike with the exclusive range of Husqvarna Accessories to enhance the level of performance? Premium accessories include a range of FMF and Akrapovic exhaust systems and Factory hard parts. There is a wide range of tempting hardware that the voucher will cover for either on or off track.
This offer is valid from 04.03.2019 until further notice on the 2019 FE 250, FE 350, FE 450, FE 501, TE250i and TE300i at participating dealers only.